Website Designer & Developer in Davao City
Facebook Marketer and Search Engines Optimization Expert
I've been using DWC for over a year now, he always delivers and fast. I haven't had a need to use anyone else since he has started developing my websites. Anything with graphics, logos, wordpress, html, and e-commerce sites, he's the man! I refer him to anyone that's interested in getting a top quality website developed.

DWC just completed a project for us, and we were amazed with the quality of results, and the ease of communication. We will definitely be using DWC again for additional projects and I would highly recommend him to anyone looking for a good quality, professionally designed site that won't break your budget. Max

We worked with "DWC", which kept in contact with us throughout the entire process. DWC put together a design for us, sent it over to us and we let DWC know what we worked on it from there. We are extremely happy with the end result of this project even though we still have a few things we need to touch up on with our content. We will definitely bring our work back to DWC when we need more! The communication was great and WDC worked with us for each change we requested, customization etc.

I have worked on several web development projects this year and I've used DWC to perform the web design for all of them. I like the creativity and experience that they bring to our projects. They always let me know their thoughts on how to come up with solutions that will work for my clients or they suggest alternatives that they know will work. They work quickly and complete jobs ahead of schedule and are very accommodating when my clients request changes. I knew I made the right decision when they completed a very custom website well ahead of schedule. It was very impressive and allowed me to deliver the project to my client earlier than expected.
Concept
---

---
Logo, Banners, Web Design, Adobe Photoshop, Illustrator, Corel Draw, Indesign, Dreamweaver, Fireworks
Development
---

---
PHP, Jquery, HTML, CSS, CMS(Wordpress, Joomla, Wix), E-commerce, Linux and Windows Server
Rankings

---
PPC, Social Media (Facebook, Twitter, Instagram, Pinterest), and Search Engines (Google, Yahoo, Bing, Wiki)
Delivering top quality, accessible, search engine friendly web designs in Davao City at affordable prices will give you an edge over your competitors. We understand the importance of taking what you want for your website design, offer our professional web site design opinion and combine them to give you something that you will be proud to call your web site. An easy to navigate mobile website pages for both you and your customers.
About Davao Web Consulting
Started in 2010, Davao Web Consulting has been helping out small businesses across Davao Region to innovate their small business using the latest in technology, concept, programming, and customer generation. We've initiated new technology and applications for gather leads and sales. There's a lot of ways DWC can help you grow your business as well. Just ask for a free consultation and we can establish multiple ways to improve your existing marketing strategies and increase your lead generation.
Check out our latest portfolio
kilos

chardan

kafe

dazzle

racing

special

portos

tech

pskai
Check out our latest portfolio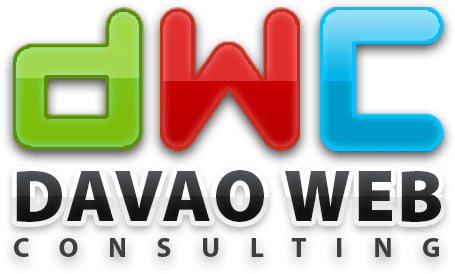 ---