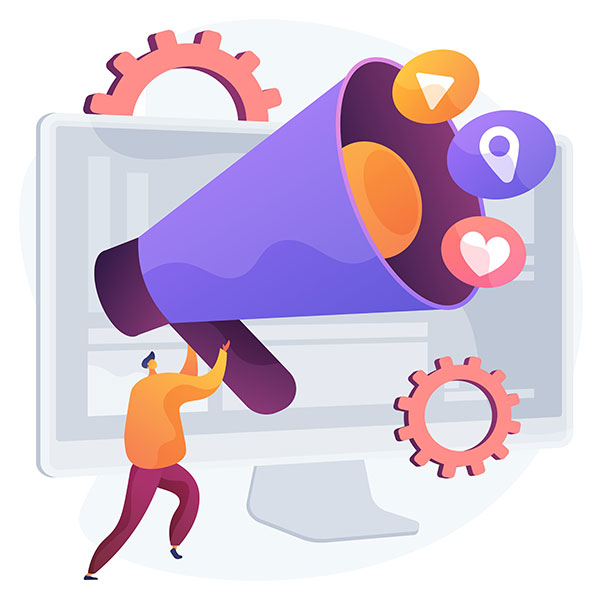 The experts at Davao Web Consulting have years of expertise working on social media platforms like Facebook, Instagram, Twitter, Pinterest, Linkedin, and others. They can assist you in developing your social media optimization into a strong weapon that you can use to scale your business. One of our specialities is discreetly positioning your accounts so that you are the first thought that springs to mind when someone looks for information about your business on the internet. As a result of your efforts, your devoted audience will trust the content you post on any form of social media, enabling you to approach them as prospective consumers in the future.
Social media has grown in popularity and effectiveness as an social media marketing Davao tool for companies, allowing them to reach a larger audience and build a community of followers who frequently consume the information that is shared on the platforms.
By developing a "connection" with your followers, you will ensure that they are exposed to your business regularly. If your posts, retweets, shares, and likes capture their attention, these followers may turn into consumers.
With a team of professionals in charge of social media, we can assist our customers in establishing their companies on particular social media platforms at specific times of day, growing their audience, and producing engaging material to promote their enterprises. Through carefully selected content that gets results, we can all connect and engage with your target audience while also building brand loyalty. As well as account setup and optimization, we can assist with the provision of ongoing maintenance and support for your account(s). Website Development in Davao ensures that your company's search engine ranking is improved through the use of social media optimization approaches. We provide a cost-effective website in Davao that also specializes in mobile application development in Davao.
Facebook management in Davao has been more influential, as the number of active Facebook users has increased. It goes without saying that Facebook is a strong choice if you want to connect with new audiences, engage them, and nurture them through the advertising process. Is it beneficial to depend on your Facebook page, particularly when it comes to boosting your business? Facebook boosting in Davao, ensured exposure while also increasing connection, interaction, and engagement.