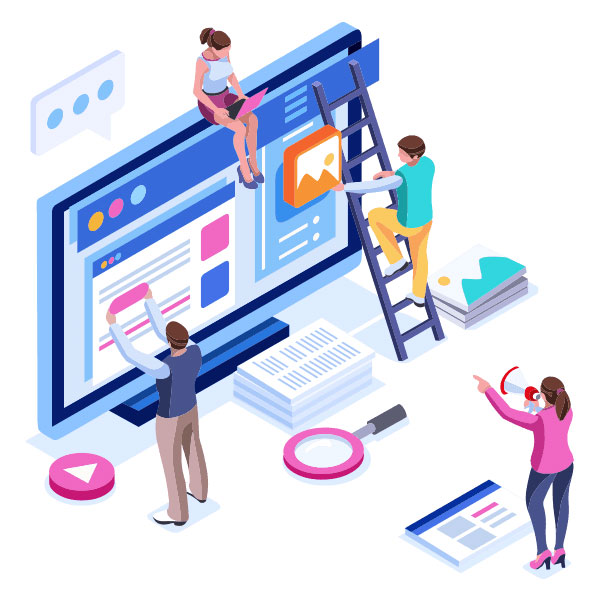 SEO (Search Engine Optimization) is an abbreviation for "Search Engine Optimization." Optimizing a website in order to improve its natural ranks on search engines is known as search engine optimization (SEO). By improving its ranks on search engine result pages, a website may enhance the amount of high-quality organic traffic it receives while also building a larger audience base.
DWC works with businesses to ensure that their websites are optimized for search engines (SEO). The use of SEO in Davao is no longer a luxury, but rather a necessity for businesses intending to reach their target market. Companies that do not utilize SEO will have a more difficult time ranking in search results since the bulk of their rivals use advanced search engine optimization techniques. In a word, search engine optimization is critical because it increases the visibility of your website, which results in more traffic and opportunities to convert leads into consumers.
Businesses of all sizes, big and small, must have a strong online presence in order to compete effectively in today's market. The team at Davao Web Consulting offers a variety of affordable search engine optimization services to customers in the Davao area, allowing them to strengthen their website ranking in Davao on search engines and increase their online visibility to be successful in any marketing endeavor, you must first devise a strategy and set objectives before beginning any activities. Our extensive keyword analysis puts us in the direction of high-converting keywords that generate leads. Due to our expertise in digital SEO, we can provide advice that will help you achieve your goals while also implementing any necessary changes that will enhance your online exposure and popularity. Davao online ranking and Davao google ranking will assist your business in increasing customer access to your website and enhancing brand credibility.
Without appropriate optimization, your website will have a reduced probability of ranking on page one for the search keywords for which you are optimizing. That is why SEO is necessary if you want to grow your business. Our proprietary formula has assisted our customers in ranking for a variety of high-converting keywords on Google.