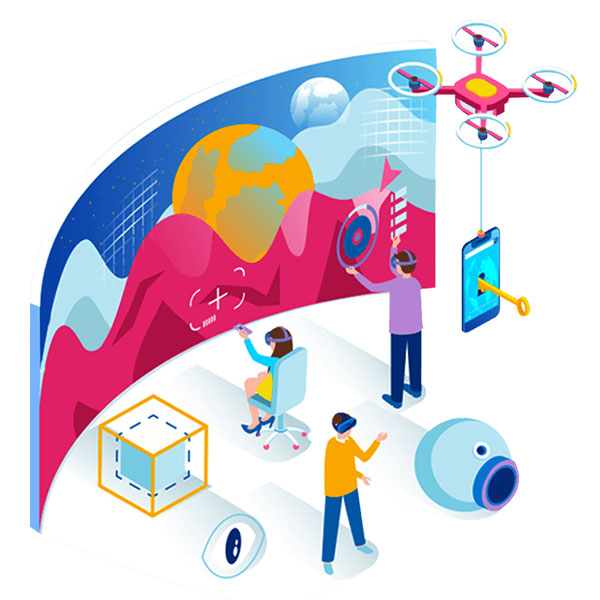 In the realm of the internet, graphic design is a very effective technique for grabbing attention. When it comes to today's highly competitive business sector, graphic design in Davao is vital to the development of the business. To develop eye-catching marketing assets for their business with new ideas, businesses need the services of graphic designers from Davao Web Consulting.
With an emphasis on providing tangible advantages and results, Davao Web Consulting's graphics team is very skilled at creating both effective online marketing assets and conventional marketing communications. Additionally to the resources themselves, we have a design expert of staff that can assist you in leading your marketing through the proper process, including advice on the right color combinations to employ for your specific industry and target demographic. Having well-created assets may immediately instill a good image in the minds of those who come into contact with them.
By collaborating with a professional technical design team from Davao Web Consulting, we can develop a high-quality marketing strategy and designs that are appropriate for your business's purpose and theme and that represent the high level of service you provide.
Davao website offers an extremely adaptable website as well as excellent app development in the fields of internet marketing in Davao and Facebook administration in Davao. Not only that, but we can also assist you with the development of your online presence via the use of cutting-edge search engine optimization methods and strategies. Web design in Davao has a highly distinctive set of designs to offer. We create logo design in Davao that are indicative of your business, and we can also provide you with a Davao banner and mobile app in Davao.
To compete effectively and capture the attention of potential customers, the Davao web design strategy has become more essential in today's business environment. Increasingly, entrepreneurs recognize the importance of effectively conveying their message to their target audience. Online marketing and online reputation management are areas in which the graphic designers at Davao Web Consulting have years of experience, and they can share their knowledge and unique skills with you.